In this day and age, moving can be stressful and exhausting for many seniors. And most of the time, family members or a loved one won't be there to support and help with the moving process.
As a result, older adults contact professionals to assist them when moving, relocating, or downsizing.
What are these professionals called? These professionals are called senior move managers.
What do these professionals do? In this article, we will be talking about senior move management services and what they can offer.
Senior Moving Managers: What Do They Do?
As the name suggests, a senior moving manager is a job with significant expertise in helping older adults and other family members with the physical and emotional aspects of relocating to a new space.
They are project management specialists who organize and plan EVERYTHING to help older adults.
They help them successfully transition while offering post-move support into assisted-living facilities or other homes without too much stress.
Hiring a moving manager doesn't mean they get to do the heavy-lifting; you are still required to hire a moving company to get everything from the old home to the new residence or a senior living community.
Senior Move Management Services: An Overview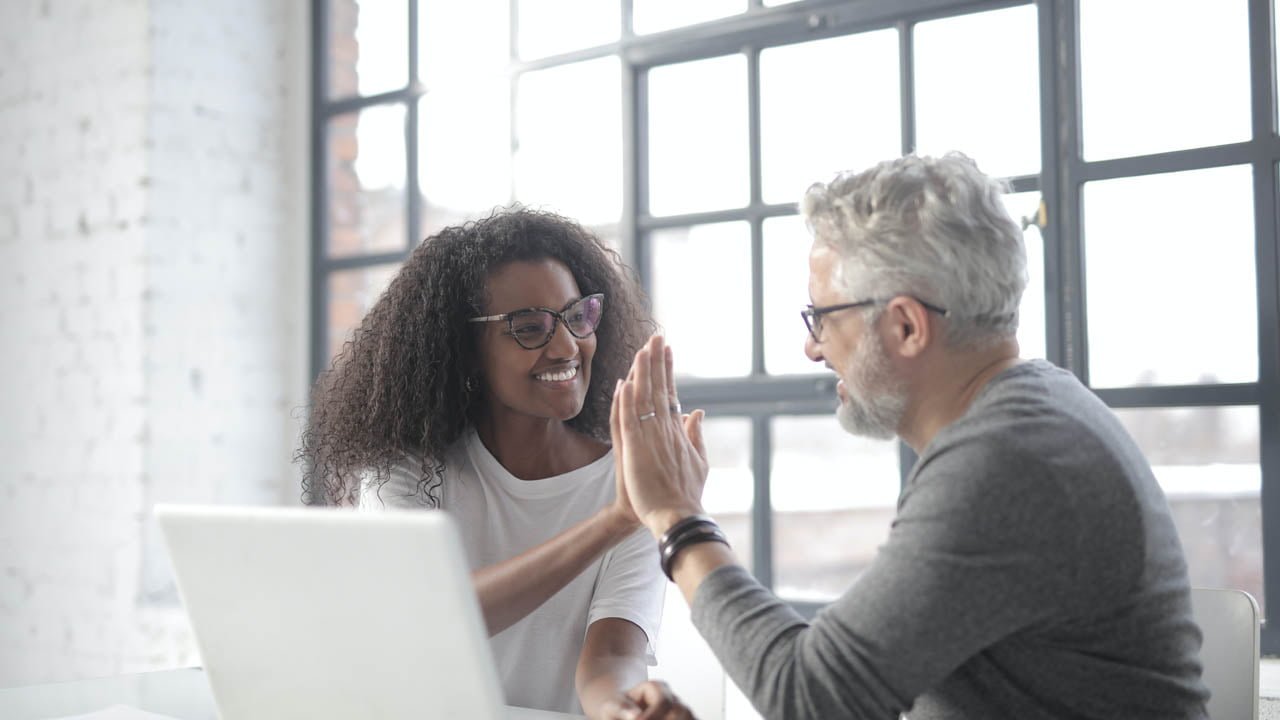 While services vary from one service to the other, they follow the same concept and will assist with the following:
Help pack and unpack your belongings
Arranging to sell or donate unwanted items
Find moving contractors
Coordinating day-to-day details
Arranging shipment and storage of belongings
Setting up the new home
Customized space planning
Estate sale, determine the entire cost of the sale
Related services include shopping, waste disposal, senior escort, estate sales, etc.
Most senior move managers provide these services directly, while others are more on the managerial role than the actual on-the-ground role.
Senior move managers have vast knowledge in this field, from the costs of moving, availability of local resources, and the successful transition of the seniors to their new home.
In addition, they are tasked with having the right expertise to successfully help seniors in their transition. They also help older adults achieve the best quality of life possible in their own homes.
As a result, they manage how these adults can achieve a great quality of life without relocation.
They are also knowledgeable in approaches that can save money, produce quality results, and reduce stress.
What Does a Senior Move Manager Do?
Senior move managers are experts who plan, organize, and implement the move from one home to the other.
1) Preparation
Discuss the wants and needs of the seniors with their transition.
Provide a timeline and checklists of tasks that need to be completed.
Develop a new floor plan on where the furniture must be placed.
Put out a moving plan depending on those wants and needs.
2) Organizing
Determine which items and resources to take, sell, and give.
Label boxes for easy transportation.
Packing and labeling of items.
Arrange and coordinate with local movers from the new and old homes.
3) Moving Process
Coordinate with the local moving company on which items to move and which ones are not.
Loading of items into the local moving company. Unpacking all items when senior move managers arrive at the destination.
Positioning of the furniture according to the living space.
Connecting all electronics and appliances and setting up the computer.
4) Other Senior Move Managers' Service
Selling of estate, looking for referrals for selling of the old home.
Arranging unmoved items to be sold or donated.
Repairing and refurbishing the old home in preparation for the sale.
Arrange cleaning of the old home.
How Much Do Senior Move Managers Charge?
The national average cost of hiring a senior move manager in the US will be around $40 to $80 an hour.
However, senior move managers charge differently and will always have a package to offer depending on their client's needs.
How to Become a Senior Move Manager
Becoming senior move managers starts with the desire to help older adults, family members, and other individuals successfully transition from living in a new home to downsizing.
People who want to become senior move managers come from all backgrounds, such as nursing, social work, health care, etc.
If you want to become a senior move manager, you may have already heard about NASMM or the National Association of Senior and Specialty Move Managers.
It is one of the leading membership organizations to become a senior move manager.
NASMM members are often practitioners and teachers who guide you or your business in achieving your goals.
Here are the steps to help you get started:
Step 1: Invest in the National Association of Senior and Specialty Move Managers.
To ensure that this career is fit for you, investing in this association could be the turning point for you or your business.
Once you've invested in their coaching appointment, they will contact you, and you can start learning how the industry works.
The appointment will give you a better idea and understanding of how to go about this profession and how they deal with their clients.
The phone appointment isn't long and will usually take around an hour.
In addition, you will be given a few tips, strategies, and concepts for being a senior move manager or business providing similar assistance.
Step 2: Become a Member of NASMM
NASMM is the only company representing the move management. It would be crucial to focus and learn everything about this industry from a company with vast knowledge about the business.
NASMM Move Managers who became a member have completed all the required courses for safety and ethics. These members are also screened for insurance.
This company has what it takes to take your business in this industry to the next level. Thanks to its vibrant community, they provide:
All the essential tools
Exceptional learning experience
A seamless approach to becoming an amazing senior move manager
Step 3: Senior Move Manager Training
Formal training isn't required; however, it is highly recommended to do so.
The NASMM has a 25-hour training program addressing all the essential skills and tools needed to become a successful senior move manager.
It answers all the questions and tackles all the topics. This online training program is done through their FrontDoor Training Program — a culmination of years of experience in this industry, marketing, and aging services.
We advise you to complete their self-study 25-hour training program to ensure you are well-equipped with the right knowledge to provide the best assistance possible.
Their continuing professional development and client-centered approach are unparalleled.
Graduating from this program indicates you are already fit enough to become the best person at managing moves.
List of Senior Move Management Companies
If you're interested to see what these businesses look like and how they operate, here are some companies currently operating in the US:
United Van Lines
Moves for Seniors
Caring Transitions
How Should a Senior Plan a Move?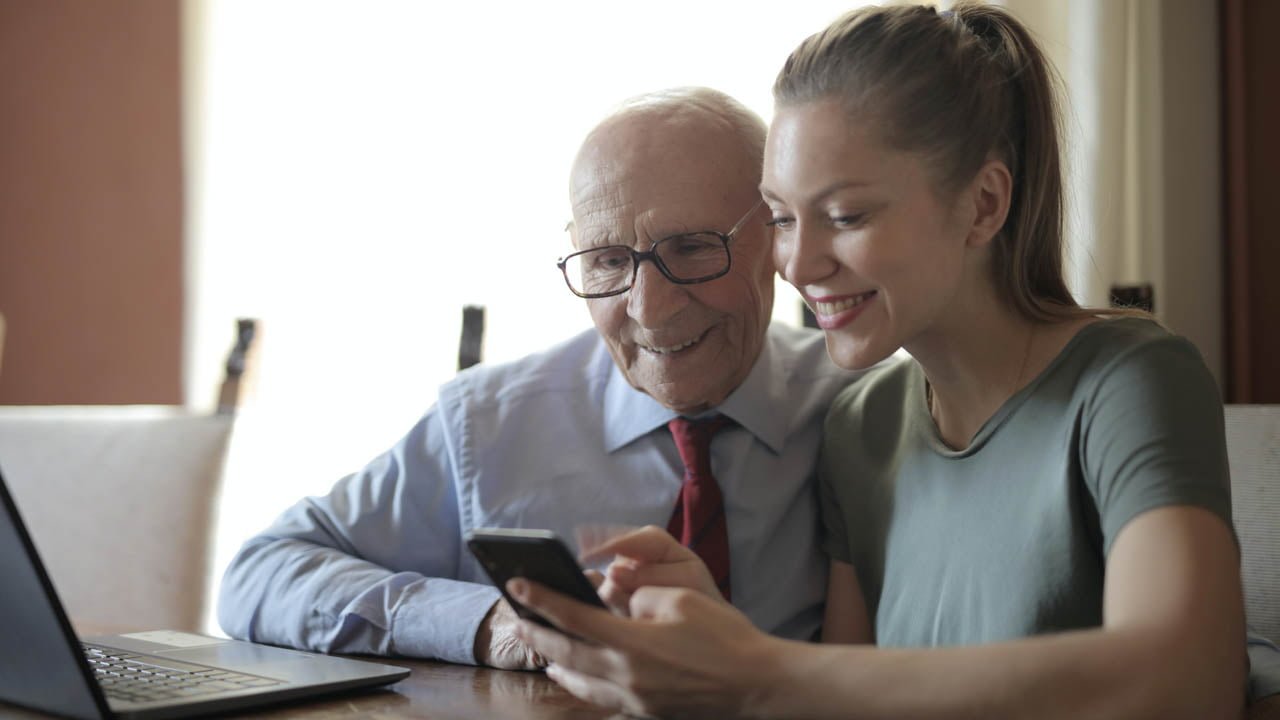 If an older adult plans to move, it may be difficult for them to do it alone. However, with the help of their families, planning should be smooth and organized.
Here's how a senior should plan their move:
Make a checklist
Downsize your possessions
Consult with your adult children about your money
Decide whether you need assisted-living or prefer independent living
Manage your floor plan
Note the modifications you need
Assess the room size
Prepare to tend to your mental health
Ask for outside expert advice
Settle what to do with your remaining resources
Frequently Asked Questions (FAQs)
If you have any more questions, you might find them here:
What Is NASMM?
NASMM, or the National Association of Specialty and Movement Managers, is a leading organization dedicated to helping older adults, families, and other businesses with downsizing, moving, and relocation.
Members of this organization can provide services in managing moves for families, older adults, and other clients to their new homes, senior apartments, and other assisted-living facilities.
What Is Senior Downsizing?
It is the act of removing and decluttering unnecessary objects and furniture to improve and simplify day-to-day life for seniors of any age.
Downsizing has some benefits, such as a lower cost of living, lower real estate costs, and a simplified way of living a stress-free life.
Conclusion
Our senior loved ones need our help more than they are accustomed to. However, if we're not there for them, we're fortunate enough to have companies doing the job on our behalf.
Any loved one should not be left unattended, and that's why families should have a healthy conversation about the steps they have to take to be able to provide help to their elderlies.
We hope our guide helped you better understand what this service is all about!